The first glimpse of OnePlus 9 came out
The first glimpse of the new OnePlus 9 has surfaced, although it is still several months away from its introduction.
Phone Arena has leaked photos of the OnePlus-9 and it looks better than ever.
Along with the photos, the phone's features are also highlighted, with a significant change from the B being seen in the form of a larger camera module, located on the back, with reference to ultra-shot technology.
It's not clear how much camera technology the OnePlus is upgrading, but the large lens on the back suggests it's different from the OnePlus 8T hardware.
According to the leak, these cameras can be 48 megapixels and 16 megapixels.
As far as the front is concerned, the OnePlus 8T is similar and the new device will likely be equipped with a 6.55-inch flat display with HDR support and a 120 Hz refresh rate.
Also read: Google list of searches in 2020
The selfie camera will be given in the punch hole.
The OnePlus 9 will be powered by a new Snapdragon 888 processor with 8GB of RAM and 128GB of storage.
It is also possible that the flagship version, the OnePlus9 Pro, may have more memory and storage.
Pictures of the OnePlus 9 Pro have not surfaced, but it is believed that it will have an edge display and will be better than the OnePlus 9 in terms of features.
What was the most favorite smartphone of Pakistanis in 2020?
OnePlus 9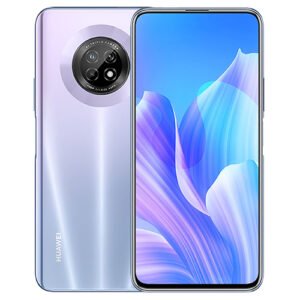 Mobile phones have become a necessity nowadays and almost everyone in Pakistan has this device.
The question is, do Pakistanis prefer smartphones or ordinary feature phones?
It is very difficult to answer this, but if you look at the record of Google search, the favorite phone of the Pakistani people in 2020 is going to stun everyone.
It would be hard to believe, but the most favorite phone of Pakistanis in 2020 is not Apple's iPhone or Samsung Galaxy, but Huawei's Y9A, which is facing difficulties due to US sanctions.